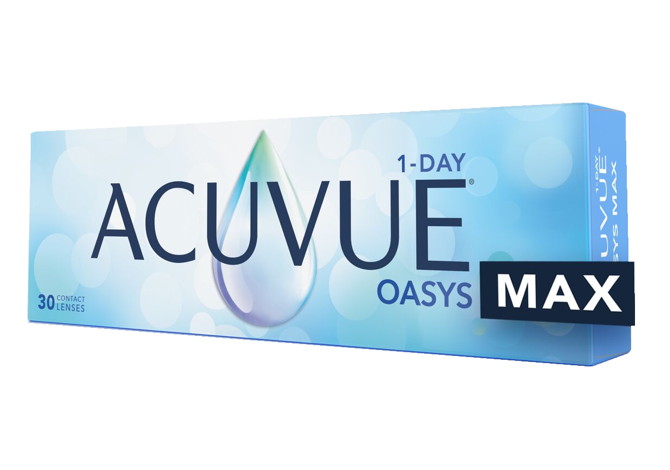 Acuvue Oasys Max 1-Day
Online and offline, from morning to night – our eyes are constantly under strain.
Introducing the new next generation contact lens, with an unprecedented combination of two new technologies, TearStable™ Technology and OptiBlue™ Light Filter - for MAX comfort and MAX vision quality and performance throughout the day.
Life demands more, life demands MAX.
Advantages:
- OptiBlue™ Light Filter: filters 60% of blue-violet light = clear vision day and night
- TearStable™ Technology: keeps moisture in the lens and on the surface = high wearing comfort all day long
- Pupil-optimized design for sharp vision in all visual areas
- ACUVUE® OASYS MAX 1-DAY offers the highest level of UV En ligne et hors ligne, du matin au soir, nos yeux sont constamment sollicités.