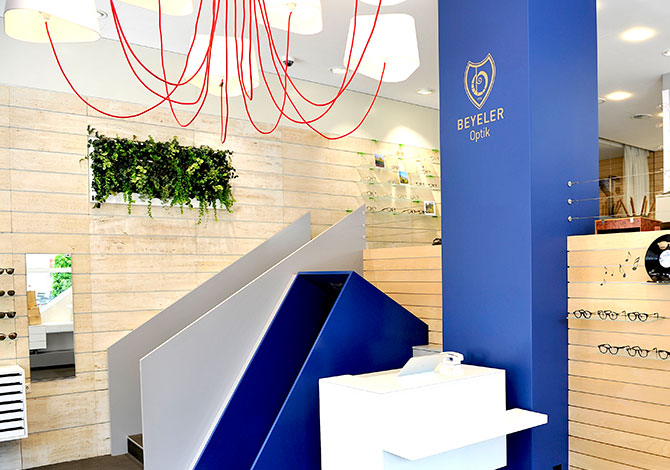 <
INFORMATION
Eye health, your safety and the saftey of our staff are our top priorities. As an essential service, our stores remain open during lockdown, by government policy, to help you with all of your eyecare needs. This includes vision, eye health, glasses and contact lenses. We have taken precautionary measures with Covid-19 to protect your health and that of our employees. We are working in small teams, which offers the complete service. There might be waiting times. If you want to skip this, make an appointment on our website or by telephone for eye exams, new glasses and contact lenses checks.
OPENING HOURS
We are open from Monday to Friday from 9:00 a.m. to 6:30 p.m. and Saturday from 9:00 a.m. to 4:00 p.m.
DELIVERY SERVICE
We will be happy to deliver our products to you by post, such as contact lenses or glasses. Visit our online shop or write to us at
At Beyeler Optik you enjoy the finest service. Our specialist team personally takes care of your concerns regarding glasses and contact lenses for women, men and children. You will experience the highest standard of quality and the best advice from our experienced employees, who are always up to date with the latest knowledge.
Let yourself be inspired by our successful corporate culture. Beyeler Optik brings the best eyewear to Basel since 1974. We work with well-known and renowned independent labels as well as trendy branded products.